Success is an inside out journey
Success is an inside out journey
We are as passionate about our culture as they come, thriving on the change we effect in the minds and lives of our people, and adamant about providing them with a positive experience from the moment they join our team. At Omada, we provide our people with ample room and guidance to innovate, problem solve, take action, positively impact society and fall in love with their achievements.

At Omada, we embrace inclusion and celebrate the diversity each member of our team brings from their corner of the world because we understand that these differences only support performance and profitability. We aspire to create an environment in which everyone feels that they are valued for who they are, that they belong within the team and that they have a purpose to achieve; and we take pride in nurturing a culture free from bias and favoritism and rife with equality of opportunity and wellbeing.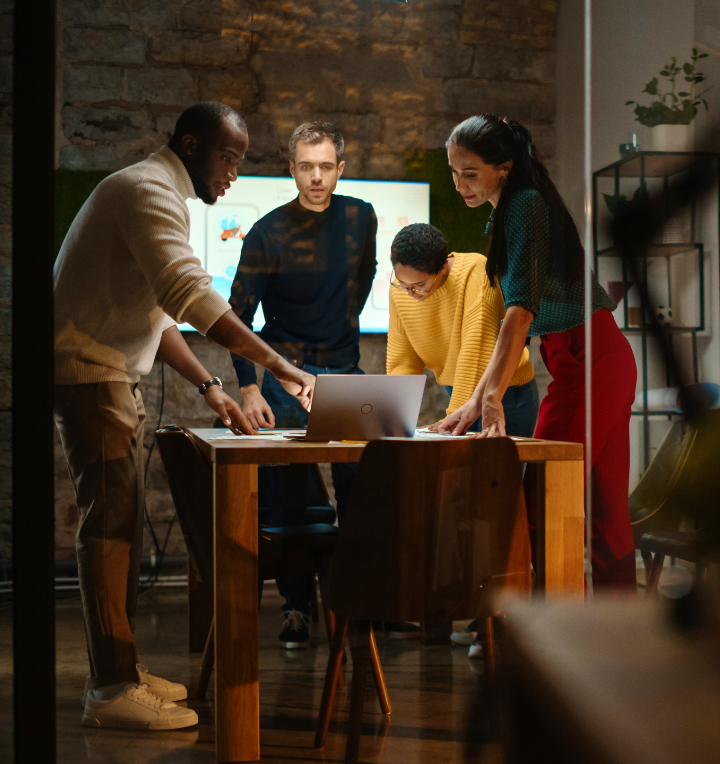 We know that women are tired of hearing about diversity without seeing it in action, and as we are advocates of women's rights to equal pay and more senior leadership opportunities, we have incorporated those rights into our business culture and have been reaping the benefits ever since. As a performance pioneer and technology innovator, we offer female employees more workplace flexibility, because we have the technology that allows us to support the new ways in which business is done.

We are also transparent about pay, striving to ensure that all our people are paid fairly and equitably. We do not simply hire more women; we focus on hiring more senior level female workers and promote qualified women from within. And in order to create a better work-life balance, we have included comprehensive benefits and given women access to external networks, thus creating an organizational culture that enhances employee experience and engagement.
"We are building the company we have always dreamed of working at."